About us
---
MAC paragliding school was founded in 1993 by Zdenek Trčka. Accordingly to this fact MAC school is the longest existing paragliding school in the Czech Republic. In those twenty-two years, MAC school has trained hundreds of pilots, many instructors tandem pilots and competitors who like to come back to the Beskydy Mountains, not only because of the beautiful scenery and excellent flight conditions, but also for relaxing bunch of people. Currently, the school offers through a total of 8 types of courses. Training is organised by experienced instructors with the necessary qualifications and years of experience.
Other school activities are tandem flights for the general public, group flying trips across Europe (Slovenia, Italy, France and Austria), consultancy, service and selling of equipment.
---
Our instructors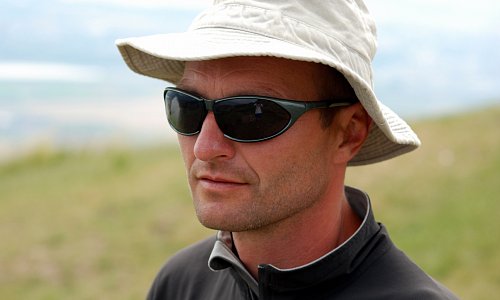 Zdenek is our boss, father and guru and such a man never write anything about himself, others always wrote about them, so we write something about him for you...
Jó Kája, to já náš Ferda marvenec, práce všeho druhu. Tandemový pilot, se kterým se ve vzduchu nudit nebudete!
My first time "in the air" was when I was 3 years old - I flew with my dad in his backpack. At the age of 10 I already had my own glider...